1. A promising newborn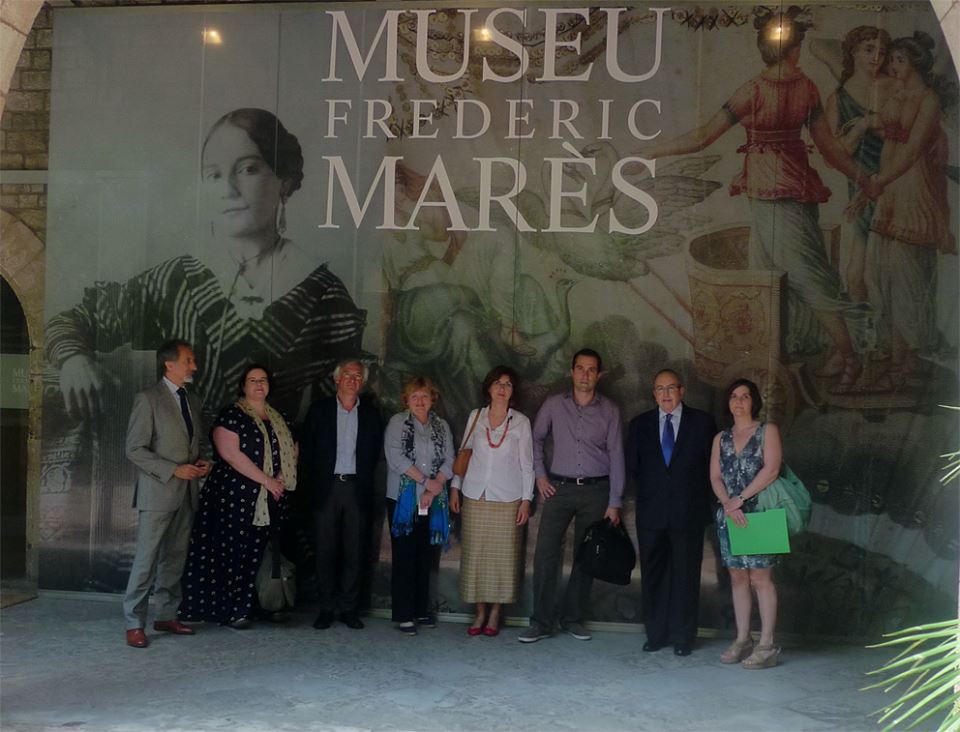 I am glad to come back with some good news from this hidden jewel called Museu Marés in Barcelona. On Saturday, June 27th it joined forces with four other museums founded by private collectors (Fundaçao Calouste Gulbekian in Lisbon, The Burrell Collection in Glasgow, Museo Poldi Pozzoli  in Milan  and The Benaki Museum in Athens) to set up the first European Network of Collector's Museums. It is the brainchild of the Marés new director, Josep Maria Trullén, and the president of its Circle, Antoni Gelonch, a former top executive with Sanofi Paris (the two gentlemen wearing a tie in the photo).  Its Secretariat will be based in Barcelona. Full disclosure: I am also member of the Circle, and I can advance that more exiting news are on the way – keep alert!
2. Few words to tell the truth.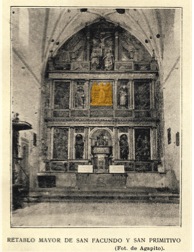 Posting about this new feature in the Museu Mares' website is also a small homage to Silvia Llonch, its former Curator for Sculpture. Thanks to her ground-braking research, we can now enjoy this candid series of photos illustrating the provenance of  a number of sculptures in the Museum collections. Longer explanations might come in a future book, should she find the time for it.
3. London, and then Vic.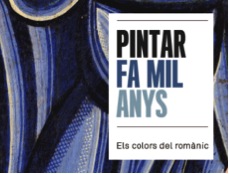 If you liked the current exhibition in the National Gallery, Making Colour, you have the perfect excuse for a summer trip to Vic, near Barcelona. Its wonderful Museu Episcopal is hosting Pintar fa mil anys. Els colors del romànic , (Painting a thousand years ago. The Romanesque colours), curated by Judit Verdaguer. A conference on September 18tth, will bring in Dr. Manuel Castiñeiras, a pioneer in using research on materials as an aiding tool to trace back routes of artistic influence in the early Middle Ages.
4. Sherlock au service de la République.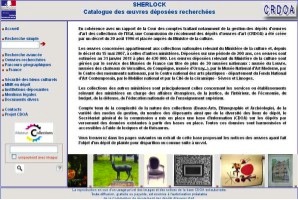 The French authorities had filed claims for no less than 1,195 works of art missing from their public inventories. They are about to upload all their details in an open website called "Sherlock", which will also record the rest of the works already missed, but not claimed yet.
5. Sales to Museums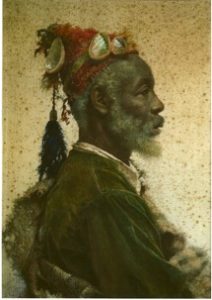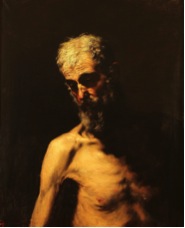 Works one sells to museums are always something special. So let me post here The Darcawy Holy Man from of Marrakech, by Josep Tapiró, purchased by the Museu Nacional d'Art de Catalunya, and the Saint Andrew by Marià Fortuny, wich went to the Prado.
6. Simple tastes.
Should public museums issue an Acquisition Policy note stating their areas of interest?  No, says Miguel Zugaza, Director of the Prado in this report by the Court of Auditors (p.45 of the Allegaciones' Annex).  The general principles can be deduced from the museum's mission statement, he argues, and there is no point in going beyond it- "the criteria would be so open that they would be  just useless".  I think he is right. But documents like this note in the National Gallery website provides you at least with a useful template.
7. Talking about the art market….
…. on the telly, with Carmen Schjaer from Christie's Spain and doctor Juan F. Campo, a very active collector from Girona– another way to brush up your Catalan.