1. Giving these days 1: Prato.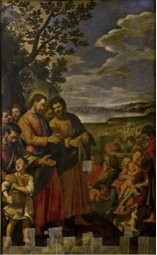 The Museo Civico in Prato, Toscana, has acquired three important late mannerist or early baroque paintings, two by Alessandro Allori (1535-1607), Saint Giovanni Gualberto's Miracle of the grain, with a view of Vallomborsa Abbey, and Saint Filippo Benizzi's Miracle of the water at Montesenario, both dated in 1603; and one by Santi di Tito (1536-1603), The multiplication of the loaves and fish (oil on canvas, c. 300 x 200 cm) also from 1603. The preparatory drawings for these works are in the Louvre's and Ufizzi's collections, and might be part of an upcoming exhibition celebrating the donation (see the official press note from the city council).  The paintings entered the museum as gifts from the will of the late Contessa Angela France Riblet Bargagli Petrucci, who befriended the Museo's Director, Dr. Maria Pia Manini, over 20 years ago.  As she explains in this video, the major addition of these two dominant figures in the Florence scene and Medici's court after Vasari, will help to fill the 16th century gap in the Museo's collections, best known for its holdings of Renaissance – especially Filippo Lippi (1406-1469) and son Filippino Lippi (1456/57 – 1504), of which they recently bought an elegant Christ on the Cross (oil and gold on panel, 31.2 x 23.5 cm) on 27 January 2010, at Christie's New York for $122,500. In short, a local museum that, thanks to sensible management, will produce a real surprise when it reopens its doors, hopefully in 2013; for the moment, we have to content ourselves with this and this websites.
2. Giving these days 2: Vienna.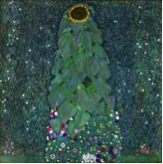 Even after having to surrender 12 of its Gustav Klimt's (1862-1918) works to successful restitution claimants, the Museum in the Belvedere Palace, Vienna, still holds the largest number of paintings by the Viennese master in a public collection. On 9 March 2012 it unveiled its two sensational new additions to the now 24-member-strong club: the exuberant, majestic Sunflower (oil on canvas, 110 x 110 cm., 1907), and the large yet intimate Family (oil on canvas, 110 x 110 cm., 1909-1910) (see the official press note and pictures, and Die Presse report). They were part of a gift of more than 50 works of Austrian classics (especially by Gerhart Frankl, 1901-1965), which Viennese businessman Peter Parzer (1937-2010) had had drawn up in his will. Like the Prato's case, Parzer's involvement and support of the Belvedere was a decades-long matter, in which Dr. Agnès Husslein-Arco, Director, played a key role. Both works will join the exhibition celebrating the 150th  anniversary of Klimt's birthday, set to be held from 12 July 2012 to 6 January 2013 in the Museum. I wish they will embrace this chance for complete healing of old wounds, and that the show will also include the portrait of Adele Bloch-Bauer I (oil on canvas, 138 x 138 cm, 1907). This painting, after being returned by the Belvedere to the heir of its Nazi-era stripped owner, made international headlines in June 2006, when it was purchased for a record $135 million by Robert Lauder for his Neue Galerie in New York (see the NYT – IHT piece). Its pairing with Sunflower, with which it shares date and composition, would amount to just the perfect match. 
3. Giving these days 3: Frankfurt.

The renovation of Städel Museum in Frankfurt is setting an example in many aspects. Its new underground contemporary art wing wins praise as an audacious, elegant and yet unobtrusive extension -which is the rarest of the claims for any new piece of today's museum's architecture. The way its director, Max Hollein, and his team found the funds to foot the bill, is garnering some attention, too. The requested figure was challenging, yet not extravagant: €18 million for renovating the old building, plus €34 million for the new wing, total €52 million. Half of this was provided by a constellation of private donors, which included everyone from the city's scene that you could imagine: the Friends of the Museum (€3 million), local foundations (nearly €11 million, with the Hertie-Stiftung and private bank B. Metzler at the helm), international firms with their European headquarters there (KPMG, PwC, Royal Bank of Scotland), wealthy fellow citizens (gifts from €250,000 to €500,000), and the general public, which joined the effort with initiatives as ingenious as organising auctions with works given by art students, or as simple and effective as wearing the campaign's eye-catching yellow Wellington boots. The other half of the money came from different public donors. The list is also worth detailing, since it included the obvious Frankfurt's city council (€16.4 million) and Bundesland Hesse (€6 million), in which the city lies, but also the council of Eschborn (€4 million), a rich adjacent town (say neighbourhood) home to an array of international firms, which cleverly understood that the new Städel will also benefit its own inhabitants. On the other hand, it is also noteworthy to see that no funding from the German government, nor from the European Union, was involved. In short, it's no wonder that money can be gathered in Frankfurt and its region- but you need a touch of special wizardry to attract such wide-ranging support.
4. Giving these days 4: Perhaps our turn?
This 31 March is the deadline for the British Library to raise the £9 million it needs for the purchase of the oldest book in Europe still intact: the Saint Cuthbert Gospel. Containing Saint John's Gospel, it dates from the 7th century, and was found in Saint Cuthbert's (635-687, canonised in 698) coffin when opened in 1104, during works to rebury it in Durham's Cathedral. It remained there until the dissolution of the Cathedral's priory in 1540. Subsequently it passed through different private British collections, but in 1769 was gifted to the British Jesuits in exile in Liege. The Jesuits returned home, and kept the book in Stonyhurst College, Lancashire, until 1979, when they left it on loan to the BL. Forty years later, in 2009, they proposed that the Library buy it. The offer being accepted, and having secured half of the price (£4.5 million) as a grant from the National Heritage Memorial Fund, two years later, on 14 July 2011, the BL launched a public fundraising campaign, which has already gained support from The Art Fund and Garfield Weston Foundation (£250,000 each), the BL trusts (£1.5 million) and other private donors. As consulted recently, the campaign is still going on, looking for the final £1.5 million (see the special BL webpage). Once acquired, the book will be digitized, and included on the BL website. It will be displayed, on an equal basis with the BL, Durham Cathedral and Durham University – an agreement that seeks to balance the scientific value of the work with its status as a religious relic.
(I found the sources for this note at the following websites: British Library, The Art Newspaper, The Economist, and yes, a good article at Wikipedia).
5. Giving these days 5: Legitimation, according to James Cuno.
The fact that museums receive money and art-works gifts, as noted above, is a manifest result of their success in gathering public engagement. This engagement comes from what has been called legitimation of the museum, which is nothing less than justification by complying with its duties. James Cuno, the current President and CEO of the J. Paul Getty Trust in California, explains it in his trademark neat way, by introducing the notion that museums have a "contract with the public", namely to offer it an experience of discovery and self-challenge through the contemplation of works of art. In his own words (coming from his essay "The Object of Art Museums" in James Cuno, ed.: Whose Muse? Art Museum and the Public Trust, Princeton University Press and Harvard University Press, 2004; $22.95 at the publisher's website):
"By providing and preserving examples of beauty, museums foster a greater sense of beauty in the world and urge their visitors to undergo a radical decentership before the work of art (…) To experience beauty is to experience an 'unselfing'". [Therefore] "acquiring, preserving, and providing access to works of art is the basis for an art museum's contract with the public and the foundation of the trust that authorizes that contract" (Whose Muse, p. 50 and 52).
This view however, has been criticised as too partial, because in it the voice of the public is simply not heard –they are just passive receptors of what the museum seeks to tell them. Here lies perhaps an interesting challenge for today's museums: how to round off its legitimation by making them more transparent (for instance in terms of management, especially when they rely on a mix of public and private funds), and to be more open to its public requests. Even Cuno, writing another interesting book seven years later, shows himself open to see the museum as a place for dialogue:
"The museum, (…) and especially the encyclopaedic museum, aspires to the condition of disinterestedness as a secular site for individual exploration and public conversation about difference in the world" (James Cuno: Museums Matter. In Praise of the Encyclopaedic Museum, The University of Chicago Press, Chicago and London, 2011; p. 119; for $22 at the publisher's website).
6. Books: Spanish paintings in Dresden.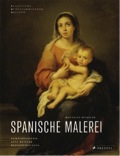 Dr. Matthias Weniger, curator at the Bayerisches Nationalmuseum in Munich, is a keen promoter of Spanish Old Masters in Germany. Seven years ago, he engineered the ground-breaking exhibition that, between May 2005 and March 2006, assembled the most important Spanish paintings from a range of German public and private collections. The exhibition toured participating museums and institutions in Hamburg, Dresden and Budapest, and Dr. Weniger was the editor and main contributor of the corresponding catalogue (Greco, Velázquez, Goya. Spanische Malerei auf deutschen Sammlungen, Bucerius-Kunst-Forum, Hamburg, 2005; 255 pp.; for €9.90, used, at Amazon). He has now completed the new catalogue for Spanish Old Masters paintings in the Gemäldegalerie Alte Meister in Dresden (Matthias Weniger, Spanische Malerei. Staatliche Kunstsammlungen Dresden. Gemäldegalerie Alte Meister, Prestel, Munich, 2012; 220 pp., 212 col. ill. and 38 b/w ill.; for £54.07 at Amazon or €64 at the SKD website) . Although it only lists 34 paintings, it is comprised of such important works like the portrait of Don Juan Mateos, by Velázquez (oil on canvas, 109 x 90.5 cm, c. 1634); Zurbarán's Prayer of Saint Bonaventura over the Election of the Pope (oil on canvas, 239 x 222 cm., 1628/1629) and Murillo's Death of Saint Clara (oil on canvas 190 x 446 cm, c. 1645/1646), and the Madonna pictured on the book's cover (116 x 115 cm, c. 1670/1680). The largest collection of Spanish Old Masters in Germany is that of the Alte Pinakothek in Munich. The last catalogue of just the works hanging in its rooms was penned by Helge Siefert in 2009 (Französiche und Spanische Malerei, Hatje Cantz Verlag, Ostfildern, 2009; 204 pp. 103 col. ill., for €29.30 at lehmans.de or in the museum's shop), but the catalogue for the complete holdings dates back to 1963 (Haldor Soehner, Bayerische Staatsgemäldesammlung. Gemäldekatalogue, Band I: Spanischer Meister. Vollständiger Katalog, Munich, 1963; for €30.-, used, at Amazon or in 2 volumes at buchfreund.de, for a total €19.80).  
7. More books: Massimo Cacciari at his best.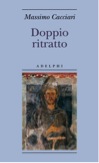 Massimo Cacciari's last essay (Doppio ritratto. San Francesco in Dante e Giotto, Adelphi, Milan 2012; 86 pp., for just €5.95 at the publisher's website) might come across as short in length, but it is in fact wide, and deep in scope. It first deals with a subject familiar to any student of history of art: which was the influence of Saint Francis (1181/82 – 1226) in Giotto's workshop frescoes in the upper church of Assisi (1288-1292). Cacciari explains how Giotto's realism (understood as closeness to the physical world of the viewer) found its roots in Saint Francis' celebration of every single creature – for the reason that he saw them as being able to laud God. Giotto's narrative (understood as the introduction of story-telling in the image), on the other hand, should came from Saint Francis view of the Christian experience as a personal, historical experience of inner transformation. He also discusses Saint Francis's impact in Dante's  (1265-1321) Divina Commedia (1304-1321). But even more interestingly, he puts forward the idea that both Giotto and Dante actually failed to give form to Saint Francis' crucial, and paradoxical innovation: his preaching for poverty as the perfect happiness (perfecta letizia). According to Cacciari, Giotto missed the hardness and the self-detachment involved  – he points out Fra Angelico's Annunciation fresco in San Marco, Florence (c. 1436), as a far more faithful approach. But it was precisely this failure that will mark the development of subsequent painting in the Western world. A massive claim, worth to be discussed at least, which makes me hope for a prompt translation of this little jewel. 
Miss anything? Send me your good ideas either as a comment below or by email to jordi@jordidenadal.com.