1. Antiquity, that inexhaustible source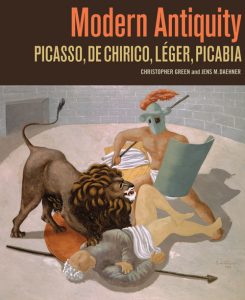 I start this post, devoted almost exclusively to exhibitions, with a well-known subject matter. The relationship between Modern and Old Masters has been the object of several exhibitions and publications.  An exhibition in the Getty Vila, Malibu, is revisiting the subject, but going even further back. "Modern Antiquity, Picasso, de Chirico, Léger, Picabia in the Presence of the Antique" examines the "classicizing creations" that made up part of the output of these four major artists, in the light of their models from Antiquity, by direct comparison with some examples from the Villa's collections. Co-curated by Christopher Green, one of the foremost specialists in the Paris-based Modern Art, and Jens M. Daehner, the Associate Curator of Antiquites at the Getty, this is meant to be a landmark event. The catalogue can be purchased for $45 at The Getty Museum Store (Christopher Green and Jens M. Daehner: "Modern Antiquity, Picasso, de Chirico, Léger, Picabia", 176 pages, 82 ill, Getty Publications, 2011).
2. Drawing inspiration from Old Masters.
Following the same trend but on the other coast of the United States, the Frick Collection opened an exhibition on 4 October focused on drawing as Picasso's tool to compare with, imitate, surpass and refresh the tradition of the European masters, both near and distant ("Picasso's Drawings 1890-1921. Reinventing Tradition", from 4 October 2011 to 8 January 2012). This attractive show is travelling to the National Gallery in Washington in February, but apparently there is no European venue for it. However, to the web surfers' enjoyment, every single one of the works in the exhibition has been posted, with short comments, in the Frick's website . The accompanying catalogue is also available from the online shop (Susan Grace Galassi and Marilyn McCully: "Picasso's Drawings 1890-1921. Reinventing Tradition", The Frick Collection, New York and the National Gallery of Art, Washington, D.C. in association with Yale University Press, New Haven and London, 299 pages, 200 colour illus., $60 hardcover, $45 soft cover).
3. New projects and new status?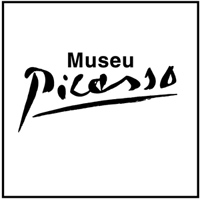 The presentation of the program for next year of the Museu Picasso, was interesting on two counts. First of all, the director of the Museu, Mr Josep Serra, announced an exhibition on a very specific and suggestive subject: Picasso's experiments with collage techniques in 1899, far before his seminal 1912 series on the media, and its relation to mass media culture ("El Collage abans del Collage. Picasso 1899" or "Collage before Collage. Picasso 1899", from 6 March to 3 June 2012). Its curator will be Dr. Fèlix Fanés, a professor in the Universitat Autònoma de Barcelona, who has already explored the same field regarding Salvador Dalí ("Dalí i la Cultura de Masses", "Dalí and the Mass Culture", Barcelona, 2004) and Joan Miró ("Pintura, collage, cultura de masses: Joan Miró 1919-1934", "Painting, Collage and Mass Culture", Madrid 2007). Secondly, the meeting also hinted at some news on the legal status of the Museu. It is little known that the Museu, although operates under the name "Museu Picasso", is in fact not an incorporated body, but just a department of a public institute set up by Barcelona's City Council. That is quite impractical for the Museu's managers, since they cannot sign contracts (nor cheques) on the Museu's behalf, and most critically, they cannot operate an independent budget. In fact, they must give the institute the benefits the Museu collects year after year – and the money is then used to feed other local institutions. Mr Serra has not lost a single opportunity to insist on the necessity of a proper incorporation, and it seems he is now nearer to make his dream reality. During the presentation, Mr Jaume Ciurana, the local councillor for Culture, promised to "foster the management's autonomy" of the Museu, and to give it "all the tools needed to grow".
4. The discreet charm of a lifelong collection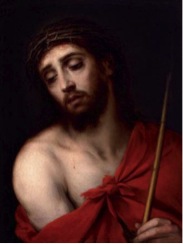 This 7 November, a small, titillating exhibition will close in Segovia (90 km north from Madrid): "Semblantes. Colección Granados"  ("Likenesses. The Granados' Collection"). It shows some fifty paintings and sculptures from the collection of Mr Miguel Granados. Begun in 1966 (according to the press note) and focused on the Spanish Old Masters, it has continued growing during these last five decades, and some of its holding were available from certain Madrid dealers up to quite recently. The selection is exquisite, and some big names are presented with fine examples of their art – like the Murillo pictured above. A catalogue, written by co-curators Gloria Martínez Leiva and Ángel Rodríguez Rebollo, has been published ("Semblantes. Colección Granados", Segovia, 2011, 174 pages, 25 €) but it is not that easy to obtain: try it following the instructions in the sponsor's website, Caja Segovia.
5. Looking for a new home in Paris?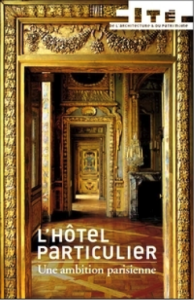 An exhibition on the "hôtel particulier", this essential Paris townhouse, is running in the Cité de l'Architecture et du Patrimoine housed at the Palais Chaillot at the Place du Trocadéro ("L'Hôtel Particulier. Une Ambition Parisienne", up to 19 February). Embracing examples from its Medieval origins up to its death in the '20s, the exhibition also sets an example on how to show architecture, as this excellent video from Connaissance des Arts' website reveals. The exhibition's course has been divided into three different areas: the first one is a syncretic recreation of different rooms, filled with all the decorations needed; the second area is devoted to scale models of particular examples (some of them already disappeared); and the last one deals with documentation on different related issues. A fourth space could be added: the city itself, and in fact, some urban parcours are suggested. In this sense, Gady's "Les hotels particuliers de Paris. Du Moyen Age à la Belle Epoque", reissued for the occasion, might be used as an alternative guide to Paris – or as a list of potential new homes, for that matter (Alexander Gady, "Les hotels particuliers de Paris. Du Moyen Age à la Belle Epoque", 320 pages, 850 ill., 49 € in the exhibition website).
6. Two Temple Place
Can you find a London counterpart for the Parisian hôtel particulier? Not me, the term "townhouse" being too wide to point to a particular kind of building. For notable dwellings, I will rather suggest some particular addresses, to which I should now add Two Temple Place, London WC2R 38 D. According to this review in the Guardian, by Rowan Moore, it is one of these 19th-century experiments in eclecticism and historicism: "a late Victorian building in the style of a miniaturised Tudor mansion", he writes. The house has opened its doors with a suitable exhibition: "William Morris. Story, Memory, Myth" (from 28 October 2011 to 29 January, 2012).
7. Writing jewel out from a mysterious painting
I'm in awe of the Art Institute of Chicago's recruiting policy after discovering they have been able to hire, as Assistant Director of Communications, an individual named "Paul J." with such an obvious talent for writing. For a perfect match for this rainy late October evening, have a look at his contribution to the Artic blog: "A Discussion of Divine Transportation in Gallery 170", related to "The Home of the Heron", 1893, a ghostly painting by the American George Iness (1825-1894).