1. Beyond Picasso, Miró, Dalí.
The names of Zuloaga, Anglada-Camarasa, Mir, Pinazo, Rusiñol, Echevarría, Sunyer or Solana do not ring any bell outside their homeland. Yet they are (with some others) at the core of the Spanish painting school of the end 19th – first 20th centuries. An exhibition at the Musée de l'Orangerie in Paris ("L'Espagne entre deux siècles. De Zuloaga à Picasso, 1890 – 1920", from 7 October  2011 to 9 January 2012) seeks now to recover it from their international oblivion. This is an opportunity to see and discover a group of very interesting European masters. 
2. Restitution is not for everybody.
Mr Pierre Konowaloff has lost is case. He was claiming Paul Cézanne's "Portrait of Madame Cézanne" (1891, Metropolitan Museum of Art), spoiled by the Soviets from his grand-father Ivan Morozov and later sold either to a Berlin gallery or directly to the American collector Stephen C. Clark– who gave them to the Met.  According to the ruling, the "act of state" doctrine bars Konowaloff from ownership. In a separated case, he is also claiming Vicent Van Gogh's "Night Café" (1888, Yale University Art Gallery). This is not the first time Mr Konowaloff is not granted what he asks for. During the running-up of Royal Academy's exhibition "From Russia" (2007) he made similar claims regarding to some of the prospective exhibits, which came from Russian museums. That time it was not a judge's ruling, but an especial Act of Parliament what kept him away from the paintings.
3. A Medieval Autumn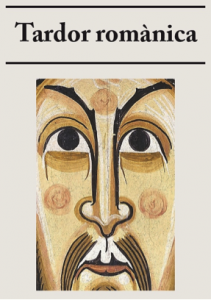 Following the reopening of its Romanesque Rooms, the Museu Nacional d'Art de Catalunya has programmed a "Medieval Autumn". Among its different activities, it includes a series of talks (on Wednesdays, starting 19 October) and roundtables (on Mondays, starting 7 November) given by the Museum's curators and local researchers on the field.
4. Jonathan Jones at his best.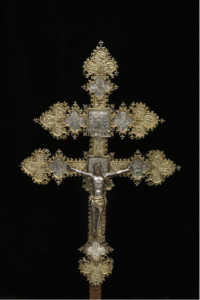 Have a look to these two recent pieces by Jonathan Jones in his blog at the Guardian's website. First, "Johannes Vermeer goes beyond photography into emotion capture", an article born out from the current "Vermeer's Women: Secrets and Silence" exhibition at the Fitzwilliam Museum. Jones brilliantly argues "what grips us in his art is a silence full of feeling". The second piece's title is quite straight: "We need critics to define truly great art", and this is one of its most remarkable lines: "All the time, museums are encouraging us to suspend criticism, to enjoy a jolly melange of different artists, arts, media, styles." The blow is directed to V&A's gallery of sculpture, and I found it perfectly right. However, it is precisely because of its "bric-à-brac" atmosphere that is actual fun to go inside its vast, packed galleries, and pick rare treasures as the processional cross pictured above, a superb example of 15th century Barcelona's goldsmiths craftsmanship.
5. And here comes the critic.
Souren Melikian didn't buy the narrow approach behind Royal's Academy "Degas and the Ballet: Picturing Mouvement"  and his harsh criticism in The New York Times goes as far as dismissing the posthumous bronze casts, a market hit, as mere "derivative works that lack the macker's original touch".
6. Illuminating.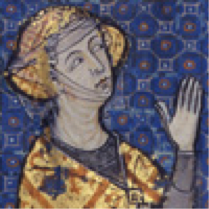 "Les Enluminures", a leading dealership in Medieval illuminated manuscripts directed by Dr. Sandra Hindmann, not only sets up attractive booths in London, Paris, Florence, New York and Maastricht fairs, but also fullfil his duty in educating the public online. Its latest addition is a wonderful website devoted to Medieval books of hours.
7. Discovered in the (virtual) bookstore shelf: "Imago Dei" by Jaroslav Pelikan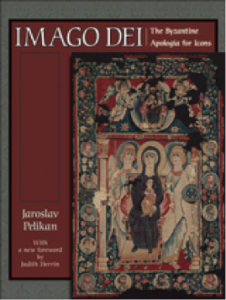 Princenton has published a new edition of Jaroslav Pelikan's 1987 Andrew W. Mellon's Lecture, which deals with Iconoclasm's counterpart, the Apology for Icons ("Imago Dei, The Byzantine Apologia for Icons", USD 35.00 at publisher's website). This is one of the most challenging subjects for all those who of us who have been trained in Western History of Art, and Pelikan was an authority in the field. To know more about the author, go to his autobiographical essay "A personal memoir: fragments of a scholar's autobiography".