1. Paret, at a discount.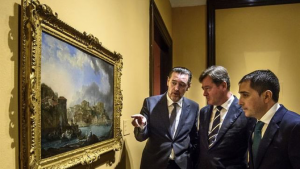 The Museo de Bellas de Bilbao is exhibiting the first acquisition of Miguel Zuzaga as his new director: an exquisite copper by Luis Paret y Alcázar (Madrid 1746-1799), The Harbour of Bermeo (60 x 83,5 cm). It was bought in at the sale of its former collection at Christie's, on December 7h, 2016. The estimate then was GBP 1,200,000 – 1,800,000; the selling price now has been €900,000, according to EFE's note. The museum has posted a commentary on the work.
2. Torino wins.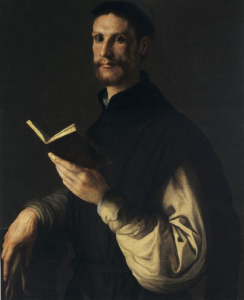 Already home of one of the best Egyptian museums of Europe, and also of the fine Galleria Sabauda, Torino, Italy, has announced it has won the long term loan of extraordinary and very private collection of the late Francesco Cerrutti. It plans to open to the public in January 2019 in its Castello di Rivolo, according to Il Giornale dell'Arte and artnet news. The renowed collection is a careful selection of 300 paintings and sculptures from Medieval to Contemporary, plus 200 rare books and 300 items of fine furniture, which, according to its director Carolyn Christov-Bakargiev, will make the Castello "the first contemporary art museum in the world to incorporate an encyclopedic historic art collection". At The Art Newspaper you will find a portrait of Cerrutti and the announcement of a conference about him for 2018.
3. Sacharoff heads north.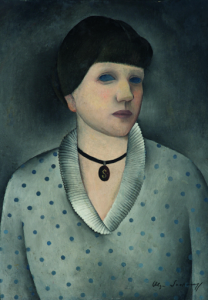 Georgia-born refugee Olga Sacharoff (1889-1967) will have her 50th death anniversary celebrated with a retrospective ("Olga Sacharoff. Pintura, poesia, emancipació") at the Museu d'Art de Girona, opening on November 25th (Elina Norandi is its curator). A good occasion to rediscover her, after her previous retrospective in la Pedrera, Barcelona, in 1994 (catalogue here). Other activities of this Year Sacharoff will be held in Barcelona, where she lived with his husband, the photographer and painter Otto Lloyd, from 1940 until her death.
4. Rosa Maria Malet, segona part?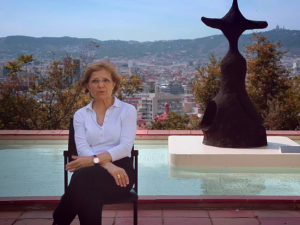 Rosa Maria Malet is retiring as Director of the Fundació Miró, Barcelona, after 37 years of distinguished service. She gave a long interviewsto Avui,  El País and Ara (in Catalan). But perhaps these are not the last words we hear from her in public: "I would perhaps have an opinion and think about different options", she answered when asked whether she would like to be further involved in culture public matters. The deadline for candidates to her post is July 21st (requirements here).
5. Fortuny revisited.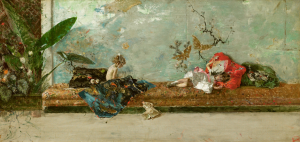 The Prado will host a generous retrospective of the works of Marià Fortuny (1838-1874), from November 21st 2017 to March 18st,  2018. "This will be an exceptional and unrepeatable exhibition as in addition to examples of his paintings, watercolours, drawings and prints it will include items from Fortuny's exquisite collection of antiquities and works of art which he housed in his studio", reads the announcement. It will include his copy of Ribera's Saint Andrew sold to the museum by truly yours.
6. The French director inside you.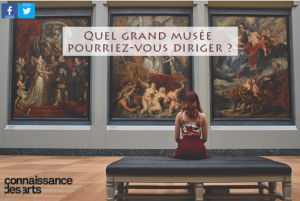 For sure you have always dreamed about directing a big French museum: : Connaisance des Arts offers you a test to finally discover which one.
7. In the meantime.
If you have more modest dreams, however, you can still aply for directorships at Palais Galliera- Musée de la Mode, Paris (until September 15th), Musées de la Ville de Béziers (until August, 31st) or Musée de la Ville de Challon (until September, 15th). All the details in museesemplois.worpress.com.