1. The always surprising Louvre.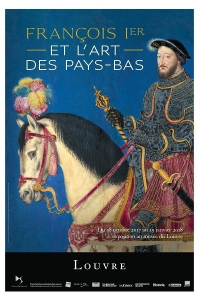 If you travel to Paris, don't miss François Ier et l'Art des Pays-Bas at the Louvre. Conservator Cécile Scailliérez has put together this surprisingly generous, rich exhibition of Flemish and Dutch artists in Renaissance France, whose achievments had been overshadowed by those of their Italian counterparts for too long. The catalogue is a reference work in the field.
2. Picasso, day-to-day.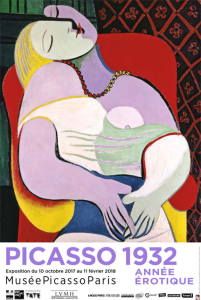 Picasso 1937. L'anée érotique at the Musée Picasso in Paris gives you more than what its catchy title promises. You can trace Picasso's amazing work capacity, and his ability to jump from one style to another, in a matter of days, all as part of coherent, brilliant journey on the many languages at his disposal.
3. The quality is old, the money is new.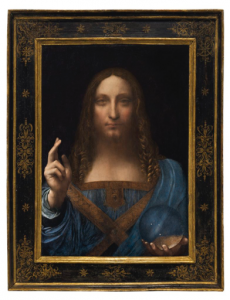 You will find a good account of the extraordinary sale of the Leonardo's Salvator Mundi in artnet, plus a video recording the bidding at Christie's. The auction house's strategy of offering the Old Master's masterpiece in a Contemporary Art sale has proved brilliant, since the last two bidders were represented by Francois de Poortere, International Director and Head of the Old Master's Department, making small advances, and Alex Rotter, Chairman of Post-War and Contemporary Art for the Americas, who placed great increments, until his winning bid at $450.3 million (including fees).
4. Buy cheap, give generously.
In ARCA's blog, you will find an interesting article explaining a "clever" fiscal optimization scheme: buy some important ancient artwork at a good price; have it appreciated for much, much more than your purchase price by some "expert" appraiser (duly provided by the seller); make a gift of the artwork to a museum; collect the tax-benefits attached to the donation – worth up to three times than your purchase price.
5. Promising.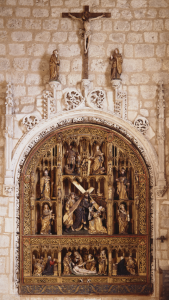 Brepols will publish in January next year "Netherlandish Art and Luxury Goods in Renaissance Spain", (edited by D. van Heesch, R. Janssen, J. Van der Stock), which will "explore the diverse ways in which Netherlandish art and luxury goods permeated the artistic landscape of Renaissance Spain", and therefore "providing a fascinating and multifaceted view of the reciprocal relationships between the Low Countries and Spain in the fifteenth, sixteenth and early seventeenth centuries". It will follow a symposium of the same title hold at the University of Leuven, in February 2016.
6. The Tàpies case: a German contribution.
Regarding artist Antoni Tàpies private collection's sale, I took the side in favor of it, since I had read no article or study relating it to the late artist's oeuvre. Well, it could be very well I was wrong: Barbara Catoir at the FAZ make a good case presenting it as a "typische Künstlersammlung", short of any really important work, but with many ties to Tàpies' creative process.
7. The monk's treasure.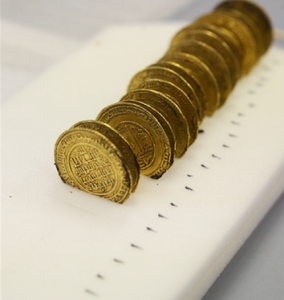 The heroes of the Révolution missed it, and it remained unearthed until last September: at the CNRS online blog, you can read the report of the fascinating finding of a treasure trove ("2,200 silver coins, 21 gold dinars, a gold signet ring with a Roman intaglio, a folded piece of gold leaf, and a small gold object") found in the Abbey of Cluny, by a MA student working on the site.