1. Bold.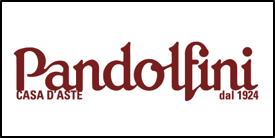 In its coming auction, Pandolfini has decided to be open about a difficult issue: auctioning to an international audience important works that are already banned, or in risk to be banned, for export, because of public heritage regulations. They  will devote them a specific section, with a refined title: Opere di Eccezionale Intresse Storico-Artistico. No more nasty surprises, then.
2. New rules in Italy.
Pandolfini initiative is related to the rules for the export of artworks in Italy. We read in Il Giornale dell' Arte the Italian senate has approved the reform of the Codice dei Beni Culturali, softening Italian's strict export rules for private cultural goods in two points. They now give free export to (a) all works not older than 70 years (before was 50 years), provided they have not been classified as of cultural importance; and (b) to works older than 70 years with a value up to  € 13,500 (the statement declaring the value being provided by the vendor).
3. Museummaker.
In the FAZ, Ulrich Raulff publishes an obituary for Martin Roth, the former director of the Dresden Museums and the V&A in London. He finds a name for him, "museummaker", and notes that (in my own free translation):
"Roth was a fundraising genius, and took no shame in it, because he knew very well what kind of fuel needs the most important motor for success in a museum. This motor is called research".
Otherwise, in artnet you will find a review of his last book, Widerrede, published posthumously
4. Next stop, Barcelona?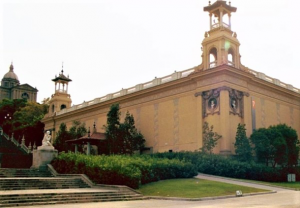 If everything goes as planned, Barcelona will have a new large exhibition hall (6350 sqm) that should help it attract the international blockbuster art shows still rare in the city. According to a surprise announcement of an agreement  (to be signed in September)  between the ICUB, the city house's body responsible for culture matters, and Fira Barcelona, the one responsible for commercial shows: after a year of reforms to be started in October, the second will allow the first to use of the Pabelló de Victoria Eugenia in Montjuic. The only problem is that this building was wanted by the nearby sitting Museu Nacional d'Art de Catalunya for expansion. Will see.
5.  A proposal.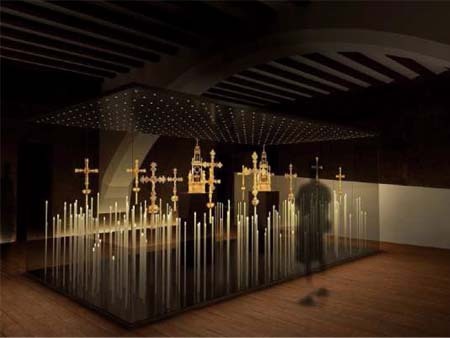 Let's contribute with our own ideas for exhibitions in this brand new space. My first one could have for title "Gold for God. Medieval silversmithing in the Catalan-Aragonese Crown",  borrowing from collections in cathedrals (like Zaragoza, Barcelona, Girona, Valencia), museums (Victoria and Albert, Musee de Cluny, Metropolitan), and private collections. The setting could be as elegant as in this room in Zaragoza's cathedral museum, called Alma Mater Museum.
6. A second proposal.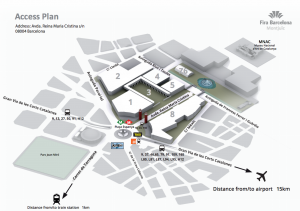 In any case the agreement for the exhibition hall establishes the principle of more space for art in Montjuic. But I find it a bit too shy: I would rather see a whole plan for all the area, bringing together the museums already there, the university faculties and research centres relevant to the field, the official art restoration centre, the public art library and even the public cultural authorities – and the big exhibition hall, of course. In fact, this is the idea behind the Humboldt Forum in the original Museumsinsel, in Berlin – although back there the Berliners are still asking themselves whether form and function, that is, the somehow rebuild Prussian imperial palace and a colletion in part inhereted from colonialism, are a really good pairing; see director Neil McGregor trying to answer the question in this interview in Zeitonline, and this one in the FAZ (paying).
7. Otherwise, we'll have always Lisboa.