1. The road to heaven.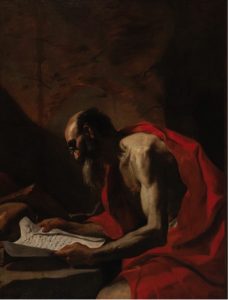 This Spanish School – Circle of José de Ribera rocketed from an estimate of €4,000 to a hammer price of €350,000. It might be by the master himself, although I won't rule out the name of Juan Do (Saint Jerome, oil on canvas, 135 x 102 cm, La Suite Subastas, Barcelona June 18th, 2015, lot 32).
 2. The naturalized Pietà.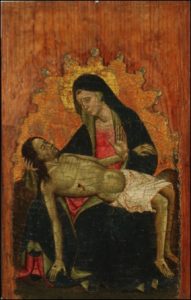 What came to auction in Germany as the work of an Italinienischer Meister, turned out to be a fine panel by the Spanish Maestro de la Piedad, who was working around 1400 in the Toledo area under a strong Neapolitan or Southern Italian influence. It now belongs to a private collector.
3. A journey with Mr Wiseman.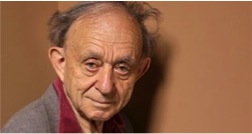 Wiseman's extraordinary National Gallery is a filmed play that opens with a rather topical argument about museums and its public (which Director Neil McGregor wins over, thanks to the old lawyer's trick of asking the other part to produce the actual proof of her quite foggy claim), and takes you all the way up to two professional dances performing before Titian's Diana and Acteon and its sequel Death of Acteon, as a way to celebrate its reunion. From talking about art to just contemplating it, as Richard Brody puts in The New Yorker, Wiseman's way is a fascinating journey.
4. The Greek route.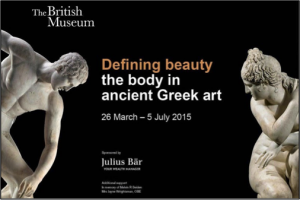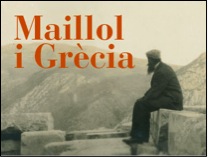 While the magnificient Defining Beauty in the British Museum shows the multiple ways the Greeks explored the human figure; the tiny, carefully selected Maillol and Greece in the Museu Marés, Barcelona, explains which lessons took and retook the creator of the Mediterranée (1905) from the kouros and other archaic examples, during his trip in mainland Greece between April and May 1908. Curator Alex Susanna claims this was a key moment for modern sculpture, since Maillol's quiet, self-contained forms opened the door to cold, modern, abstract works.
5.And then, Picasso.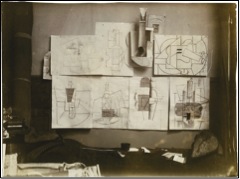 No survey would be complete without the Master, so MOMA's Picasso Sculpture (opening on September, 14th) comes particularly at hand for exploring further the birth of contemporary sculpture. According to David Ebony in Art in America, it will include the 1909 Head of Fernande – and perhaps the 1912 Cardboard Guitar?
6. A word from the lawyer.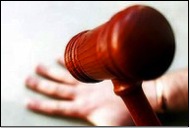 Rebecca Foden, the lawyer from Boodle Hatfield LLP that represented Mr Thwaytes in his lost case against Sotheby's, gives here some valuable pieces of advice about consigning works to auction.
7. The return of the prodigal son.
The most commented piece news from the ground floor of this year's Art Basel was the return of Helly Nahmad with a spectacular stand (see reports at Artnet and Artnews). But it was not all about big works by big names. I was attracted by the reunion of these little Miró: no less than three, all of the same year (1944), all from the same series. I didn't dare ask their price.