1. In good hands.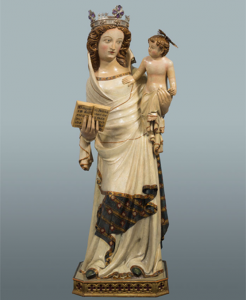 The last issue of RESCAT the biannual bulletin of the CRMB, Catalonia's Institute for Restauration in Valldoreix (Barcelona), includes many examples of the good work the institute is doing with important works of art owned by the Church – among them 31 pieces of jewellery currently in the Museu Diocesà de la Seu d'Urgell or the Mare de Déu del Patrocini in Cardona (photo). You will find also find an interview with Father Jesús Tarragona Bay, a key figure in heritage protection in Lleida.
2. Grandeur.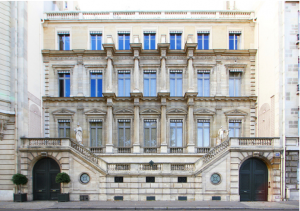 If you are a Biennale-goer (September 11-17), most probably you are also a Kugel-goer, and next week you will be enjoying their Classical sculptures and Old Masters paintings exhibition, in the new six rooms extension of their grandiose gallery in the Hôtel Collot, at Quai Anatole (article at the Antiques Trade Gazzette, paying).
3. Tefaf NY Fall.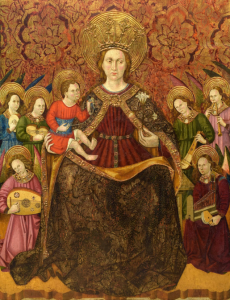 The American leg of TEFAF has posted its list of exhibitors, and photos of some of the works on offer – like this recently attributed Madonna and Child by Musical Angels by the Maestro of Belmonte (146 x 121 cm), at Jaime Eguiguren's. The doors of the Park Avenue  Armory, New York, will open on October 27th, for just 6 days.
4. The rise of the online catalogue raisonée.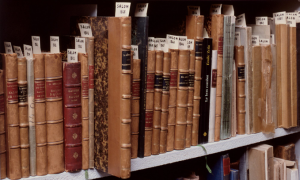 The Wildenstein Platter Institute is following the trend and has plans to put online not only the vast Wildenstein archive, but also the catalogues raisonées of Edouard Manet, Berthe Morisot, and Claude Monet. The WPI is a partnership between the Wildenstein Institute and Hasso Platter, the co- founder of the tech giant SAP SE and the man behind, among other things, the successful Museum Barberini  in Postdam. Now the obvious advantages of the online catalogue are more and more clear, is good to remember the pioneers, like the Fundació Dalí in Figueres, breaking ground since 2004.
5. Miró introduces Dalí to Breton.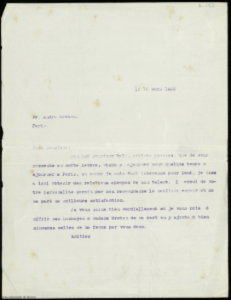 The City Council of Girona has put online the archives of the fabled Galeries Dalmau in Barcelona, given by the heirs of art critic Rafael Santos Torroella following Girona's purchase of his art collection.  You will find there this letter of introduction for Salvador Dalí, written by Joan Miró to André Breton in March 20th, 1920, and also the  catalogue with prices of Miró's first solo exhibition, of just two years before.
6. "Museums are still about their collections, and about striving for a higher experience"
Artnet offered a two-installments interview (here and here) with Philippe de Montebello, on the place of museums in our societies, and his plans to revive the Hispanic Society in New York.
7. Sure you know all that.
In this article in Artnet you will find some basic advice you can always give to someone new to the Old Masters field. I will only add the great joy of discovering, buying and researching a good piece.