1. A lesson in connaisseurship – and research.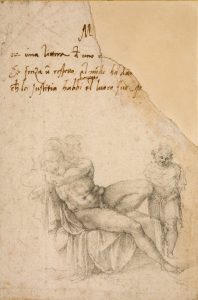 Met Curator Carmen C. Bambach explains to The New York Times how she attributed a new drawing (Sleeping Reclining Male Nude With Boy-Genius) to Michelangelo. She is is presenting it in the forthcoming retrospective at the Met (from November 13th to February 12th, 2018).
2. New issue.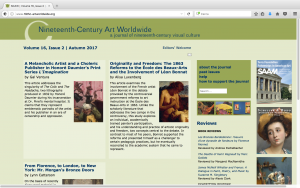 The Autumn 2017 issue of the online journal Nineteenth Century Art Worlwide is out there, and you all can enjoy it for free. Not a single article related to Catalonia or Spain this time, but still full of good contributions, like this rich review of Medardo Rosso's retrospective in Saint Louis by Susan Waller, Professor at University of Missouri.
3. A Goya for almost 98 Fortuny.
The Garantía del Estado program (equivalent to UK's Government Indemnity Scheme) insured the early "The Victorious Hannibal"  by Goya (oil on cavas, 87 x 131,5 cm), for his recently extended exhibition term at the Museo del Prado, with 18 million euros. At the same time and under the same program, 98 works by Marià Fortuny, which are coming to the Prado for the upcoming retrospective, are covered with 18,804,239.60 €.
4. And a hundred Picasso's for 1,200,000 €.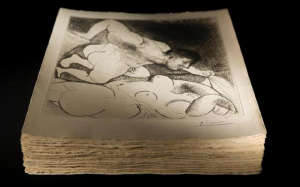 No doubt one of the season's most desired lots for engravings' lovers is n. 317 of the sale at Ader Paris on November 25th: a Suite Vollard from the collection of Henri M. Petiet (estimate: 1.2 million euros). The lot's notice summarizes the Suite's troubled history.
5. Abolish the "scholarship tax".
A group of leading British art historians have written an open letter against what they call the "scholarship tax", e. g., the fee for reproducing photos from works in museums in their papers and books – a full report on the subject in the blog of the anti-tax activist Bendor Grosvenor's.
6. Gurlitt, the aftermath.
According to Marcel Brülhart, Vicepresident of the Dachstiftung des Kunstmuseums Bern, there was not many Nazi-tainted works in the Gurlitt collection they are now exhibiting (Gurlitt: Status Report."Degenerate Art" – confiscated and sold, until March 4, 2018, with a parallel exhibition in Bonn), but its coming to the Kunstmuseum Bern has prompted research in many other Swiss museum to fill provenance gaps of other works in their collections – interview in F.A.Z.
7. The best must be inside.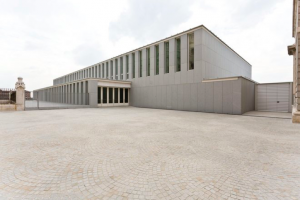 The new Museo de las Colecciones Reales has announced its opening for January 2020. The building is already competed (and duly awarded, as reported). It is, as you can see, a dry irony for a museum whose mission is to show the Spanish Royals as tastemakers. The collection inside will we, however, splendid – including the exquisite Armory.